The basic machine includes:
New servo technology for the timed belt feeder
All cylinders are driven directly by servo motors
Glue unit with separate drive
Input and automatic adjustment of carton relevant dates are made via a large color operator interface panel
Storage of more than 4000 carton data for repeat orders is possible
Advance and retard of the stereo cylinder to the carton is carried out from the operator side
Right/Left adjustment of the stereo cylinder is carried out from the operator side even with 2-stream operation
Max. 4-up operation possible
Larger size ranges for 2-up and 3-up operation
Micro-fine adjustments of board to glue and foil position whilst machine is running
Online maintenance via modem worldwide
Up to 2 streams possible
Operator friendly
High production quality
Minimal change-over times due to computer control
Computer-driven production control system with automatic adjustment
Maintenance free drive concept
The machine is accessible for adjustment and maintenance work
Infenitely variable delivery speed by separate drive
All-purpose due to the ability to add extra modular devices

Highlights
Custom solutions for you
New high-speed belt lifting system decrease carton damage and increase optimal blank spacing at high speeds, servo driven with automatic speed compensation.
Quality control systems
Our quality control system allows zero defective cartons to the customer:
double sheet control
missing foil control
missing sheet control
jam-up detectors at all machine positions
signalling and automatic kick-off
machine data readable by PPS systems
Details that make a difference
The single roller glue unit with doctor blade and side dams allows the operator to put the glue only where it is needed. This small area of glue will not dry out in production. Clean-up is very quick. The glue unit slides out on tracks. Glue pads are made off line on a make ready table. Stereo mounting the foil is used to mount glue pads on and then the foil clips onto the stereo cylinder. These stereo blankets can be saved for future jobs.
Innovations
The program for the SPS control developed by our engineers controls and protects all machine functions:
Automatic setting program of all quality control systems
Suction belts drop in case of missing cartons
Adjustable timed vacuum for feed belt
Large production display
Rate display in carton per hour
Rate display in carton per minute
Easy operation by multi function display
Indication of security units
Picture displays for set-up
Online user manual
Picture displays for faults
Many other functions
Universal modular device
Special feeder for special cartons
Bag-in-box device for forming and sealing of inner tubes
Continuously or intermittend running length cutting and perforation station
Timed profile knife unit
Photo-electronic register control for the converting of printed rolls
Punching & scoring unit for windows glued over edges, coming from rolls or as pre-cut blanks
Pre-feeder for cartons
Handle applicator
Special pneumatic unwind unit for big rolls
Non-stop splicer
Special unwind with rotary cutting units
Electronic production controls
Automatic stacker with transfer station
Many other functions
Window styles












Gallery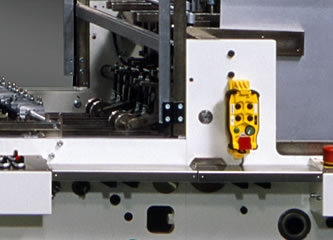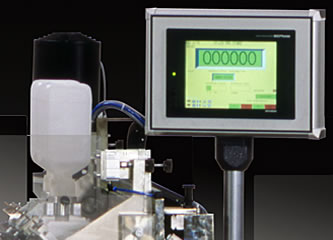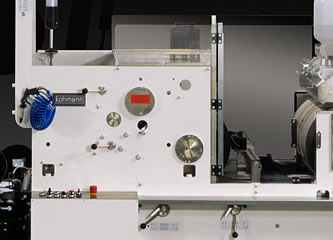 Technical Specifications
Adjustment range, single stream operation

F-1120
min.
max.
Blank length
mm
100
1240
in
3 15/16
48 13/16
Blank width
mm
80
1120
in
3 1/8
44 1/10
Film length
mm
60
800
in
2 3/8
31 1/2
Film width
mm
30
840
in
1 3/16
33
Power
Total power consumption
32 kW

Adjustment range, double stream operation

F-1120
Blank width
mm
545
in
21 1/2
Film width
depending on blank position
Film thickness
20 - 350 microns

Output figures

when using belt lifter system
1-stream
max. pcs/min.
2-stream
max. pcs/min.
1-up operation,
blanks over 610 mm
200
400
2-up operation,
blanks under 610 mm
400
800
3-up operation,
blanks under 385 mm
600
1200
4-up operation,
blanks under 270 mm
over 600
over 1200
3-stream operation
values must be multiplied accordingly
other Window Patching Machines